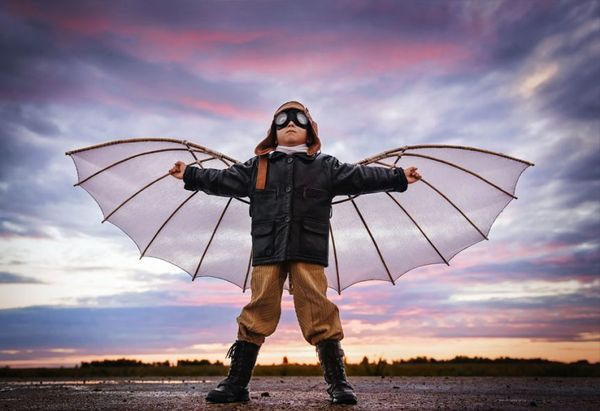 Abram was unconditionally promised descendents that are as vast as grains of sand on the beach or the number of stars in heaven. In fact, Abram was promised that through him all the nations on earth would be blessed.  
God was to make the name and nation of Abram great, so that he'd be a blessing.  
"And I will make of you a great nation, and I will bless you and make your name great, so that you will be a blessing." 
Genesis 12:2  
Check that. Seriously, check that.  
Because of his obedience, Abram was to be magnified so that Abram could be a perpetual blessing. Peeps you are blessed to bless others.  
But how was this to happen? How would Abram's name become great. How would he become a great nation?  
Through THE offspring, Jesus (Galatians 3:16). And through those in covenant with Jesus.  
"Know then that it is those of faith who are the sons of Abraham. And the Scripture, foreseeing that God would justify the Gentiles by faith, preached the gospel beforehand to Abraham, saying, "In you shall all the nations be blessed." So then, those who are of faith are blessed along with Abraham, the man of faith." 
Galatians 3:7-9 
Folks.  
You have been saved.  
You have been blessed.  
You have been gifted.  
And you are called to make Abraham's name great, through Jesus.  
This is your assignment.  
This is the covenant between Abram and God.  
This is a promise given to us to carry.  
You've joined the army of God - and your mission, if you choose to accept it - is to honor what was promised to Abram. Nobody joins the army and brings their own gear.  
Jesus, who baptizes with the Holy Spirit is more than willing to outfit you with what you need to honor that unconditional promise to Abram.  
Yes. Abram's promise, is your promise. His covenant, is our covenant. We're here to get'er done.  
Friends. Just ask for spiritual weapons, they are rightfully yours to fulfill the mission.  
"And I will establish my covenant between me and you and your offspring after you throughout their generations for an everlasting covenant, to be God to you and to your offspring after you." 
Genesis 17:7