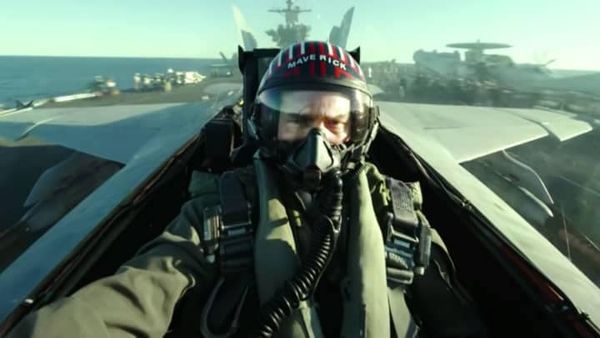 For those who haven't yet seen Top Gun - go, it's amazing. 
I tend to spiritualize everything, but there's one scene in the movie that I think is critical for the church today. 
Maverick shows up the first day to teach his highly skilled class of fighter pilots - and he holds up the manual for the aircraft - asking, "who has read this?" 
They all raise their hands, and he throws the manual in the trash can. 
Maverick says, "good, your enemy has read it too. It's time to test your limits to the brink and push yourself." 
The devil has read the Bible. He knows what you are purposed for and how you should operate. He knows how you are wired. 
He also knows what weapons you have!!! 
Yes. Folks. This is why he hates CHRIST IN YOU. 
But. Our limits are being tested to increase skill, power, confidence, teamwork, purpose, faith, boldness, endurance, self sacrifice, and our maneuverability against the plans of the enemy. 
Our limits are being tested with: 
Politics 
National leadership 
Finances 
Gas and car prices 
Supply 
Church 
Faith 
Inflation 
Covid/death 
Friendships 
Corruption 
Injustice 
Riots 
Court decisions 
Social issues 
Anger/hate 
Decay of morality 
Family chaos 
Global war 
Global irrationality 
So as pressure or the g force upon you increases, go beyond what the aircraft manual says you can do. 
You are called to greater. 
You are called to more. 
You are called to fight. 
At least read the manual (and then stay in it) so you can fight the good fight of faith. 
Peeps. Jesus is the best of the best, and so are YOU in covenant with Him. 
Truly. It's time for our highly skilled pilots and fighter jets to take off in order to do the impossible against the schemes of the enemy.