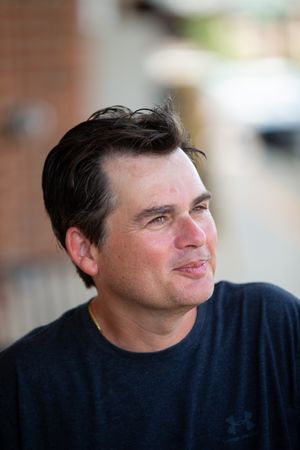 At the very core of Alan and Lori Caplin's message is the desire to see the broken hearted radically restored, captives set free, and the prisoners released from a blinding darkness that is all too often self-imposed (Isaiah 61:1).

The world is hard - for sure - but many times we put hurts, frustrations, limitations, and burdens on ourselves that God had never intended for us to bear. We are His children, co-heirs to what's His, vessels of clay filled with His treasure ... and born with great, great purpose that had been established by God long before time began. Our best work, will always come from a position of rest. 

As all of creation eagerly awaits the unveiling of the children of God, we pray that more and more of Christ in you may be revealed! Yes! Those who the Son has ALREADY set free ... are free indeed! (Romans 8:18-21, John 8:36)  Read more ...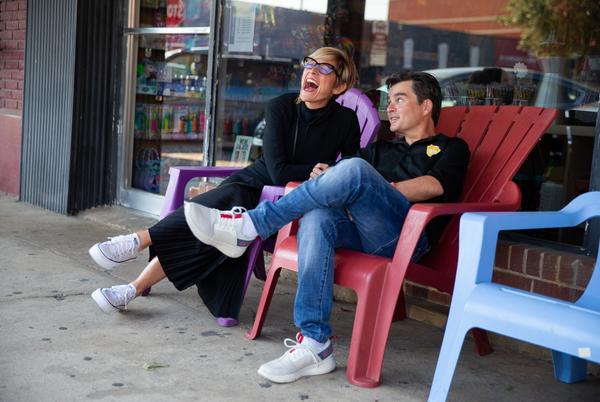 Alan Caplin graduated in 1990 from Boston University with a Bachelors in Business Administration, and Alan also earned a Masters Degree in School Counseling from the University of North Texas in 2000.
Alan and his wife Lori moved to Dallas, Texas in 1991, where Alan has spent nearly 30 years working as an educator and school counselor. Alan and Lori have one son, Maxwell … who rocks out on the guitar, loves The Lord with all his heart, and is a really good kid!
Alan and Lori were raised in Jewish homes, were bar and bat mitzvahed, and have spent most of their adult lives dedicated to reaching Jew and Gentile with the love of Messiah!  Read more ...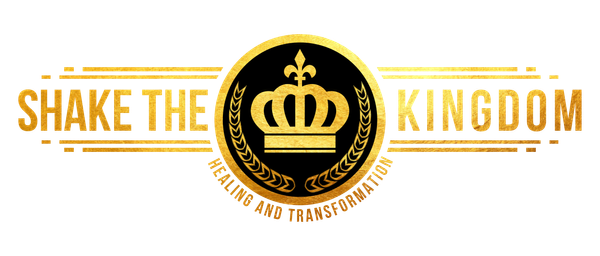 By the hand of The Lord, the earth and heavens now shake violently with great intent. Politics, international tensions, war, economics, inflation, supply shortages, sickness and disease, societal division and strain, natural disasters, and increased violence have all contributed to the shaking of the heart of man. Yes. The hearts of both believers and unbelievers are being shook and exposed. 
In fact, The Lord is shaking the hearts of His people in order to bring mass transformation into the image (soul) of Jesus (2 Cor 3:18; Romans 8:29). The Lord is building an end time army, the hearts of sons and daughters are being shook in order to begin the fulfillment of great revival, harvest, and nations coming to Jesus (Isaiah 61:1-11; Zephaniah Chapter 3; Joel Chapter 3). 
In this great shaking, the thorns, thistles, and weeds (Matthew 13:22) within the hearts of believers are being uprooted and replaced with Truth, kingdom purpose, boldness, and identity in Christ. 
By faith the heart contains the very presence of Christ (Eph 3:16-19), and from our inner being (belly) all we do flows directly through the heart (Proverbs 4:23). Friends, things will continue to shake until the hearts of His own people are UNSHAKEABLE. Yes, what will remain within the hearts of this new army ... will be the unshakeable ... that of The Spirit. 
Simply put, The Lord is paving the way for much power to flow through His people. Just like Noah's Ark that came to rest on a mountaintop, The Lord is shaping the heart of man to be the UNSHAKEABLE resting place for His own Spirit. 
"Those who trust in the Lord are like Mount Zion, which cannot be shaken but endures forever." Psalm 125:1
Alan and Lori Caplin have been given by The Lord the task of helping to raise up and equip this new army. With love, honor, discipleship, mentoring, demonstrations of power, and sound teaching we accept the call to help bring in the harvest. 
"At that time his voice shook the earth, but now he has promised, "Yet once more I will shake not only the earth but also the heavens." 27 This phrase, "Yet once more," indicates the removal of things that are shaken—that is, things that have been made—in order that the things that cannot be shaken may remain. 28 Therefore let us be grateful for receiving a kingdom that cannot be shaken, and thus let us offer to God acceptable worship, with reverence and awe, 29 for our God is a consuming fire." Hebrews 12:26-29